By Erin Graichen, Membership Coordinator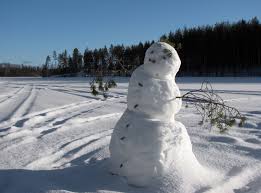 Engaging your members isn't always easy, but when you have an engaged group of people it can help boost event attendance, increase loyalty, bring more people into your group, and promote your core objectives (like clean and healthy lakes).
There are two simple secrets to boosting member engagement: deliver value and create connections.
You can create those connections, especially over long distances, by hosting events, keeping in regular communication, and sharing relevant information that your group will find valuable. This can include both one-on-one interactions with your members, digital events on social media or in an online community forum, or larger gatherings. What strategies do you think work best for your group?
Here are a few winter engagement ideas to try!
Send your online e-newsletter regularly – even throughout the winter!
Polar Plunge (brrr!)
Indoor 5K – have folks use an indoor track or a treadmill and avoid the cold and ice!
Snowman Building Contest – great for kids!
Chili or Soup Cook-off
Winter Photo Contest – Share winter photos of your lake!
Cookie Swap
Read-a-thon – Read and share your favorite books!
Have more ideas for this list? Share your ideas with us and we'll add them!