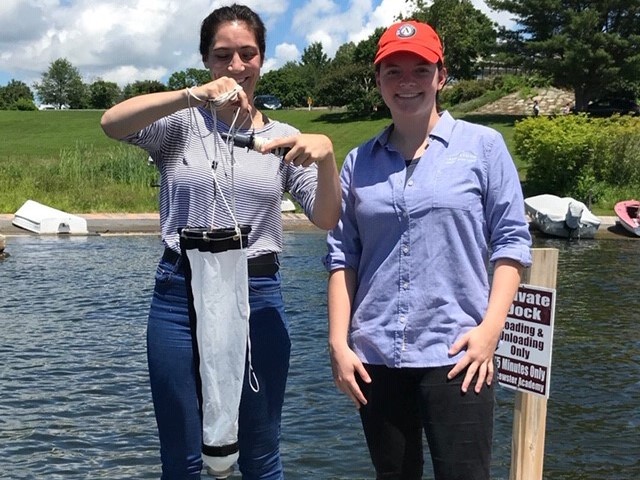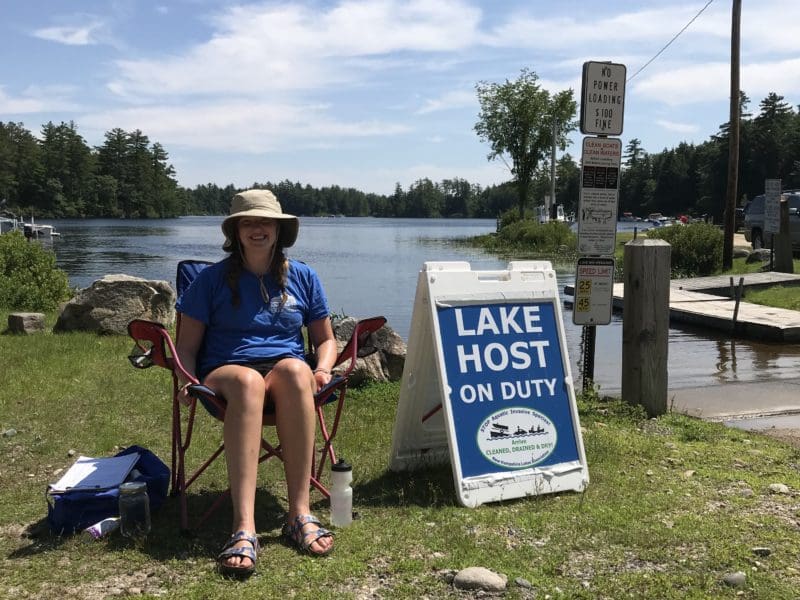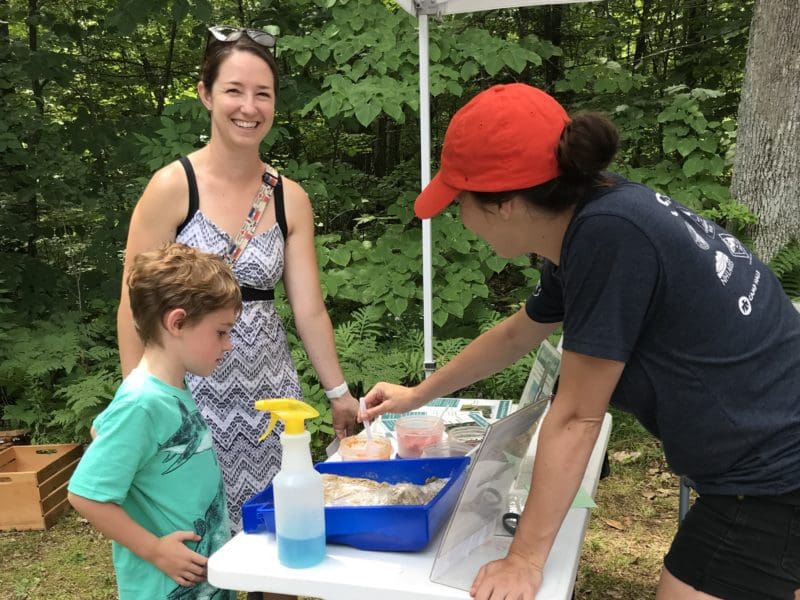 Lake Conservation Outreach Specialists through the Lakes Region Conservation Corps
Due to the pandemic, NH LAKES made the difficult decision to not host volunteers to participate in the Lakes Region Conservation Corps members for the 2020 season beginning in May and extending to October. We do plan to participate in future seasons.
The Lakes Region Conservation Corps (LRCC) is an AmeriCorps service program that develops skills and experiences for conservation professionals. LRCC members are the driving force behind many of the conservation efforts of New Hampshire's Lakes Region (and beyond!).
Members will be introduced to all facets of operating a statewide nonprofit organization, based in the state's capital, while helping to expand and deliver statewide lake conservation and outreach programs and activities for youth and adults. These programs include: a lake-friendly living education, evaluation, and recognition program for property owners; an education and courtesy boat inspection program to help boat launch owners and boaters prevent the spread of invasive species; and, an interactive hands-on activity circuit for kids (and their parents!) to learn about lake ecology and conservation. Members will also have the opportunity to develop new and innovative lake conservation outreach programs and activities and assist with NH LAKES events.
In addition, members will have the opportunity to obtain training/certification in other lake conservation programs including the New Hampshire Weed Control Diver program and the Squam Lakes Association trails maintenance program. This position is based at NH LAKES headquarters in Concord, New Hampshire, with the opportunity for significant statewide travel and networking.
To learn more about the LRCC program, and what past members have accomplished, click here.
Contact Andrea LaMoreaux, AmeriCorps Site Supervisor, with questions or for more information about the LRCC- NH LAKES program at alamoreaux@nhlakes.org.
Volunteer Opportunities
See how you can help NH LAKES care for our lakes! Volunteer opportunities include assisting with mailings, events, education programs, grassroots advocacy and outreach, and much more! For more information, call (603) 226-0299, or e-mail us at info@nhlakes.org.
Internship Opportunities
NH LAKES has internship opportunities available on a year-round basis in all aspects of our work. Internships can be tailored to suit your needs and interests while fulfilling the requirements of academic institutions. Internships can also be tailored to individuals seeking career changes. If you are interested in an internship opportunity, e-mail us and explain your interests, availability, and requirements.