TAKE THE PLEDGE TO BE INVASIVE FREE!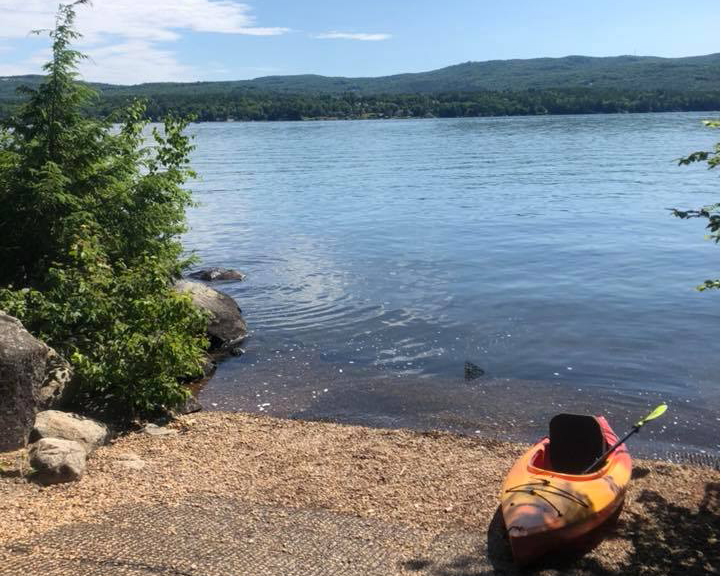 Help keep New Hampshire's lakes a boater's paradise!
Whether you explore New Hampshire's 1,000 lakes by motorboat or paddle craft, you know a day on the lake is like a trip to paradise.
Dealing with long-spindly stems of invasive milfoil wrapped around the motor or paddle can ruin your day in paradise. So, too, can the razor sharp shells of the invasive Zebra mussel cutting your feet.
You can help keep New Hampshire's waters paradise by pledging to always take the time to clean, drain, and dry your boat, trailer, and gear between waterbodies.
The Pledge
As a boater who enjoys New Hampshire's waters, I pledge to always take the time between waterbodies to:
☑ CLEAN off all mud, plants, animals, and debris from my boat, trailer, and gear.
☑ DRAIN motors, bilges, live wells, cockpits, storage compartments, and gear.
☑ DRY off anything that came in contact with the water, including the boat hull, anchor, and gear.
I also pledge to:
☑ OPEN/REMOVE all drain plugs and keep them out while trailering my boat away from the water.
☑ SPREAD THE WORD! I will encourage my family, friends, and others to always CLEAN, DRAIN, and DRY their boat, trailer, and gear between waterbodies.
Take the Pledge to Be Invasive-Free!