LAKE LEVEL MANAGEMENT
Dam Management and Safety
Dams are an important feature in New Hampshire, creating some of the best water-based recreational areas in the state, providing water supply and hydropower, and, in a few cases, providing flood control.
There are approximately 3,000 dams in New Hampshire. The most common type of dam is the earthen embankment dam which has some form of concrete, stone, or timber spillway section.
The New Hampshire Department of Environmental Services (DES) Dam Bureau ensures that all dams are constructed, maintained, and operated safely. The Bureau helps to manage lake levels to protect environmental quality, enhance public safety, and provide flood protection. They also regulate the damming and release of water to support a variety of uses.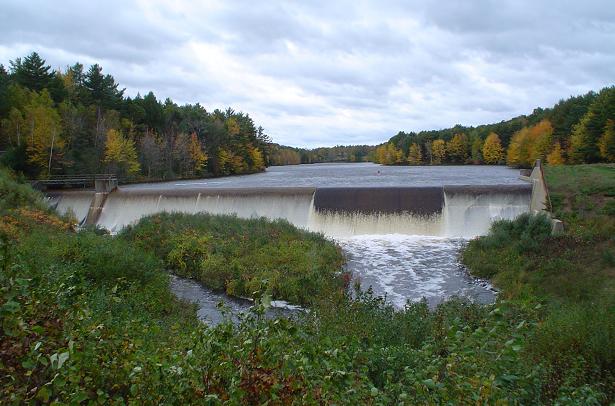 In New Hampshire, the risks associated with many dams are increasing due to:
the encroachment of businesses and homes downstream from dams in areas that would have been flooded if the dams were to fail.
increasingly frequent extreme rainstorms due to climate change.
a lack of important maintenance on many privately-owned and some publicly-owned dams.
For more information, visit the DES website—click here.
River and Stream Flow
The goal of the DES Instream Flow Program is to balance human and wildlife needs in lakes and rivers. Management plans are developed to ensure that rivers, and the lakes and streams that feed them, continue to flow despite people and businesses taking water from these systems for a variety of uses. For more information, visit the DES website—click here.