Lakes Region Conservation Corps
Covid-19 Update: While we remain committed to helping to foster the next generation of natural resource conservation professionals, we made the difficult decision to not host AmeriCorps volunteers this summer. There were several factors that lead us to this decision—the biggest factor was ensuring the safety of the volunteers and the continued safety of our NH LAKES team.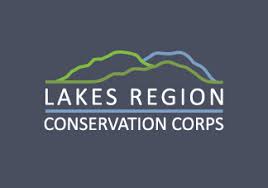 The Lakes Region Conservation Corps (LRCC) is an AmeriCorps service program that develops skills and experiences for conservation professionals. LRCC members are the driving force behind many of the conservation efforts of New Hampshire's Lakes Region (and beyond!).
The program is based out of the Squam Lakes Association with host sites at the Green Mountain Conservation Group, Camp Hale, Squam Lakes Conservation Society, Lakes Region Conservation Trust, NH LAKES, Newfound Lake Region Association, and the Lake Winnipesaukee Association.
The program provides hands-on conservation work experience and certifications over a broad range of areas which ensure that LRCC members are capable of independently approaching a variety of tasks in the environmental conservation field. The trainings, certifications, and experiences also develop important professional skills that are applicable to future careers within any occupational and educational field.
Lake Conservation Outreach Specialists with NH LAKES
The positions for the Lakes Region Conservation Corps members for the 2020 season beginning May 20, 2020, and extending to October 24, 2020 have been filled. Keep reading to learn more about this opportunity for the future!
This AmeriCorps program, based at NH LAKES headquarters in Concord, New Hampshire, introduces members to all facets of operating a statewide nonprofit organization while helping to expand and deliver statewide lake conservation and outreach programs and activities. Members who serve with NH LAKES have the opportunity for significant statewide travel and networking.
The programs AmeriCorps members will participate in, and contribute to, include the following:
LakeSmart program: an education and certification program that assists property owners in managing the landscape in ways that protect lake health and promotes lake-friendly living
Watershed Warrior program: an activity circuit designed for community events where youth (and their parents!) experience hands-on fun while learning about simple everyday things they can do to help keep lakes healthy
Lake Host program: an invasive species education and prevention program through which approximately 800 trained inspectors staff 100 of the most highly used boat ramps throughout the state teaching boaters how to prevent the spread of aquatic invasive species (during summer 2019, 94,000+ inspections were conducted!)
CD3 program: NH LAKES has deployed the first waterless watercraft cleaning unit in the Northeast—the CD3 Clean, Drain, Dry & Dispose Unit! Our mobile, solar-powered CD3 visits public boat ramps throughout the state helping boaters prevent the spread of invasive species
In addition to these programs, members have the opportunity to work on independent projects developing new and innovative lake conservation outreach tools and activities.
Click here for a full position description.
NH LAKES welcomed our first AmeriCorps members, Julia Cline and Hollyn Walters, in the spring of 2019!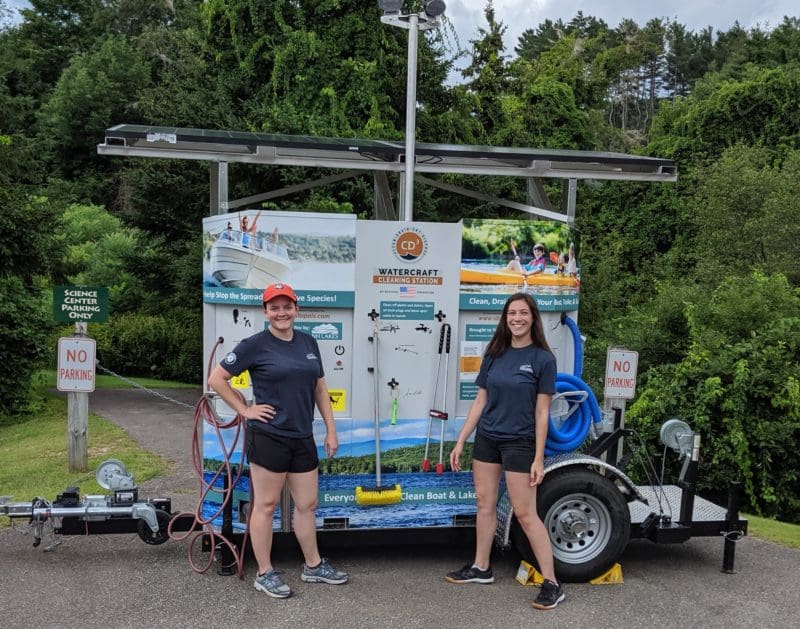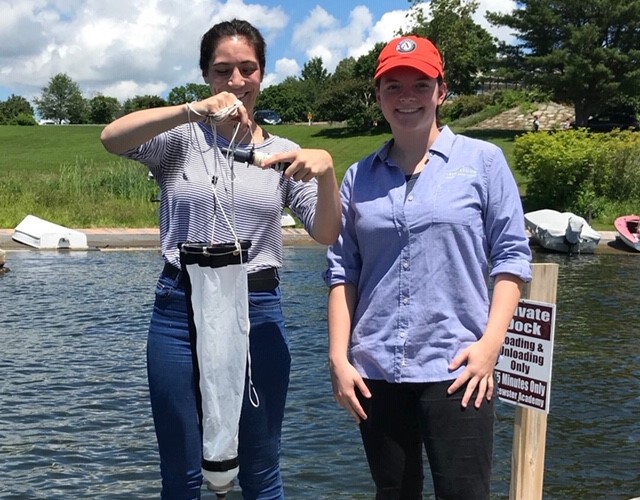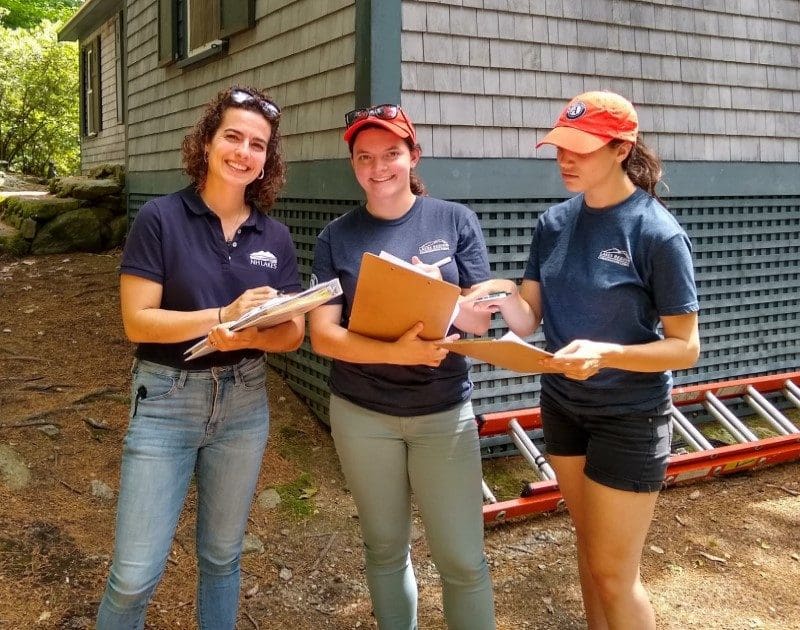 Julia graduated from the University of Vermont in 2018 with a major in biology and a minor in art. Originally from Virginia, she has spent time in California doing field work with the National Ecological Observatory Network, a nationwide organization that gathers climate change data. Before joining AmeriCorps, she had an internship with the Smithsonian Conservation Biology Institute/National Zoological Park in Virginia, where she used hormone analysis to work on an elephant welfare project.
Hollyn is a recent graduate from the George Washington University with a BA in International Relations. Before joining AmeriCorps, she worked in Washington D.C. as the Outreach Coordinator for Survivor's Best Friend, an organization that partners shelter animals with domestic violence and sexual abuse survivors. She also spent time as a research assistant with the National Whistleblower Center, a global wildlife whistleblower program.
Both Julia and Hollyn have a passion for conservation which showed through their work with NH LAKES!
Last summer, our two-person AmeriCorps Team:
Hosted 34 Watershed Warrior events
Conducted 50 LakeSmart property evaluations
Sat in on two legislative committee meetings and one House of Representatives session at the New Hampshire State House
Attended two NH LAKES fundraising events and one statewide education, training, and networking conference
Participated in one public speaking workshop and one cyanobacteria identification training session hosted by the US Environmental Protection Agency
Attended one Concord Young Professionals Network meeting
Received the following trainings:
Wilderness First Aid & CPR Certification
SSI Scuba Certification
Weed Control Diver Certification
NH Commercial Boating License
NH Safe Boating Certification
Click here to read about Julia's and Hollyn's experiences in their own words, as 2019 AmeriCorps Members with NH LAKES.
Click here to learn more about the Lakes Region Conservation Corps.