By Erin Graichen, Membership Program Coordinator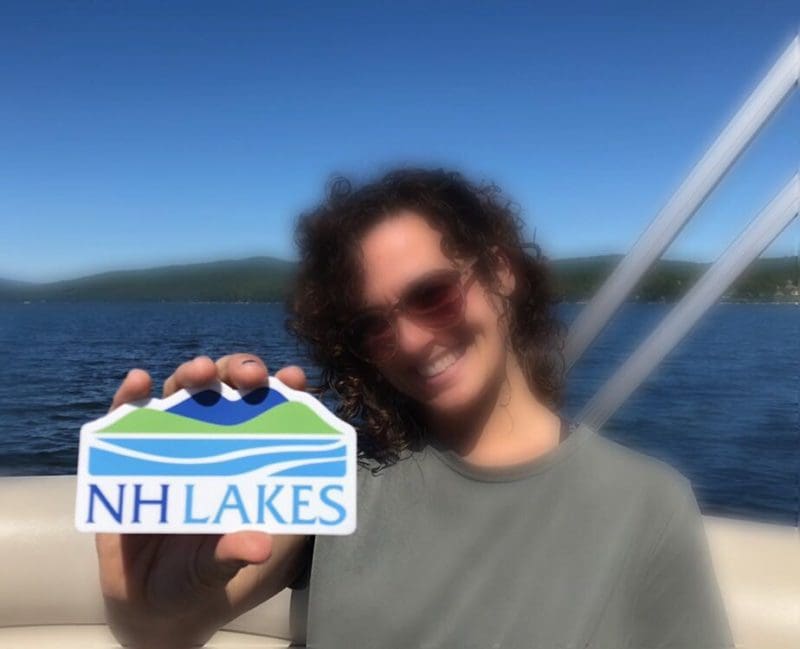 Each year, NH LAKES hosts New Member September, an entire month focused on recruiting new members. We hand out prizes each week, and at the end of the month we give out a Grand Prize. Our original goal when we started this campaign was 30 new members, one for each day of September, and last year we had over 50 new members join as part of New Member September! If you're interested in learning more about New Member September, click here.
You can create a new member campaign of your own! NH LAKES has compiled some best practices and tips to help you create a membership campaign or to improve an existing one.
Obtain sponsors and prizes. Ask local businesses to donate a gift card or other service as a prize. You can include their logo on your website, and give them a shout-out on social media when you announce the winner! If you have any logo gear, you can give those away as an alternative or in addition to your other prizes. Ask at least a month in advance to make sure you have plenty of time to prepare.
Pick a month. A month-long campaign is an ample amount of time to get the word out. Choose a month you feel is a prime time for recruiting members. We chose September because we engage a lot of people throughout the summer, and the lake is still on people's minds.
Make it fun! Give your campaign a fun name, like New Member May, or Join Us in July (clearly I'm bad at this), and make it stand out from your other events.
Set an achievable goal. Thirty members might be a high goal for your group, so choose a number that's smart and relevant to your group size.
Collect contact information. Your database should always have three types of members: current members, lapsed members, and potential members. Choose a month for your campaign that happens after a large event where you meet lots of new people – and make sure you have a way to capture their contact information.
Offer an incentive to current members. Let current members in on the fun of your membership campaign by asking them to help recruit new members. If they get a new member to join, include them in the prize drawings or give them a special prize. Current members are your best advocates!
Make a webpage dedicated to your campaign. Include information on how to become a member, member benefits, prizes, sponsor information, and how current members can participate. Be sure you reference that page on the homepage of your website. Check out our 2019 New Member September page here.
Send a launch email. Let all those potential new members know what's happening! Direct them to your campaign webpage so they can get more information.
Send a separate email to your members letting them know how they can participate. Don't send the launch email to your members – it can create confusion and upset your current members if they think you don't know they are members.
Post on social media. Announce your campaign kickoff, updates, and prize winners at least once a week on social media. It's a great reminder, and chance to show off some of the prizes and thank some of the winners publicly (check with winners to get their permission). If you need a free, easy to use graphics creator, I highly recommend Canva.
Good luck, and don't forget, NH LAKES is here to help!