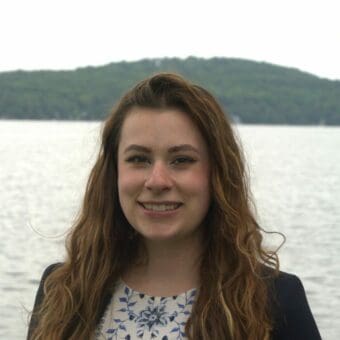 Conservation Program Assistant
Brianna graduated from St. Lawrence University in 2022 with a B.S. in Environmental Studies and Biology. Having grown up in the Mt. Washington Valley, Brianna cultivated a love for the environment and a desire to aid in its protection. Before joining NH LAKES, she served as a Local Food Promotions Representative for GardenShare, a small nonprofit addressing food insecurity and local food access in St. Lawrence County, New York. She has also worked as a volunteer farmhand in Oregon and Maine through Willing Workers on Organic Farms.
During her free time, Brianna enjoys hiking and camping with friends in the White Mountains, gardening, swimming, and cooking new recipes at home.