STATE OF NEW HAMPSHIRE'S LAKES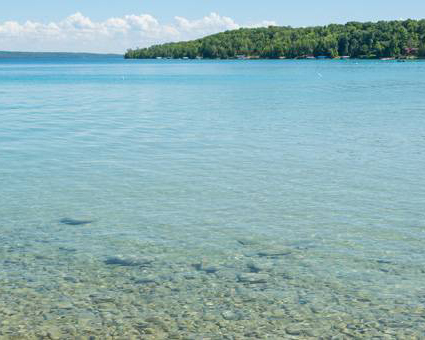 New Hampshire is home to nearly 1,000 lakes. Lakes are an important part of our quality of life, our economy, and our heritage.
Lakes are a major attraction for visitors and residents. Popular uses of most lakes include swimming, boating, and fishing. Some lakes are used for public water supply purposes and have restrictions on recreational activities. Lakes in New Hampshire typically freeze during the winter. Popular winter lake activities include ice-fishing, ice-skating, and cross-country skiing.
Overall, New Hampshire's lakes are some of the cleanest and healthiest in the country. However, the health and enjoyment of our lakes is threatened. The main threats include polluted runoff water, invasive species, and climate change.
The New Hampshire Department of Environmental Services published its water monitoring strategy outlining its approach for monitoring New Hampshire's inland surface waters through 2026. This is a first of-its-kind report and is scheduled to be produced in five-year increments to provide regular updates on water quality conditions. Read the first here.
Polluted Runoff Water
Over ninety percent of the water quality problems in New Hampshire's lakes and rivers are caused by polluted runoff water. As New Hampshire's forested land is cleared for homes, businesses, roadways, and parking lots, the natural ability of the landscape to soak up rainwater is reduced. As a result, more runoff travels across pavement and lawns, picking up pollutants on the way into our lakes. Common pollutants in runoff include road salt, fertilizer, animal waste, and soil. Once in the lake, these pollutants increase the growth of plants, bacteria, algae, and harmful algal blooms (cyanobacteria).
Invasive Species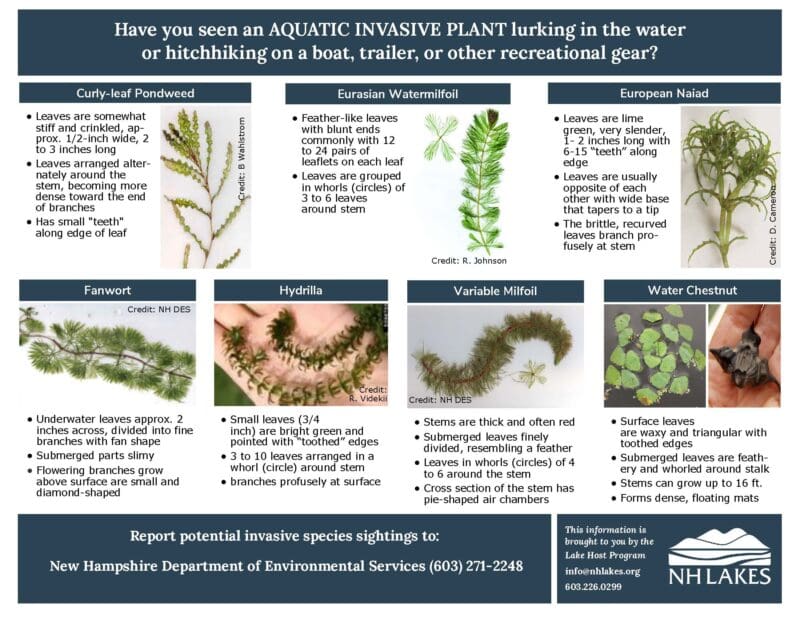 Invasive species are organisms that thrive in an area where they did not naturally develop and that cause harm to the economy, environment, or people. The main way invasive species spread in the lake environment is by traveling from lake to lake on boats, trailers, and recreational gear that has not been properly cleaned, drained, and dried between uses. Large areas of invasive species growing in a lake make swimming and boating difficult and dangerous. They are expensive to control and nearly impossible to get rid of. They also reduce the value of shoreline property.
There are approximately 90 lakes and rivers in New Hampshire with known areas of invasive species and nearly 1500 in the northeast region. See the infested waterbodies listed by state by clicking here.
To view the video "Aquatic Invasive Species in New Hampshire's Waters: The past, present and future?," click here.
Invasive Plants: In 1965, the invasive plant variable milfoil was discovered in Lake Winnipesaukee—New Hampshire's largest lake. This plant, originally from Europe and Asia, is now found in approximately 75 New Hampshire lakes and rivers. A handful of other invasive plant species are also found in our lakes.
The spread of invasive plants in New Hampshire has slowed, thanks to education and prevention efforts. State law prohibits the sale, distribution, growing, transportation, or introduction of 28 types of plants into our lakes. For more information, click here.
To conduct any activity to control the growth of invasive plants in a lake, a long-term management plan must approved by the New Hampshire Department of Environmental Services. Approximately two-thirds of the lakes and rivers in the state containing invasive species are currently being managed. For more information, click here.
Invasive Animals: State law also prohibits the release of many invasive animals into our lakes. For more information, click here.
Despite education efforts and laws, the spread of invasive animals in our lakes is on the rise. The invasive Asian clam is found in at least six New Hampshire lakes and the Chinese mystery snail is found in several dozen. Activities are not conducted to control invasive animal infestations in our lakes.
Climate Change
Rainstorms are becoming less frequent but more intense in New Hampshire. Drought and flooding are occurring more often. These changes cause the water level of lakes to vary greatly, negatively impacting lake ecology and recreation. Intense rainstorms also cause more polluted runoff to flow into lakes.
On average, air temperatures are increasing in the region. As a result, water temperatures are increasing. Warmer waters negatively impact the ability of most fish and other organisms, including loons, to thrive. In addition, warmer waters may allow new invasive species to move into our lakes. And, shorter periods of winter ice cover on our lakes favors the growth of invasive plants, bacteria, algae, and harmful algal blooms.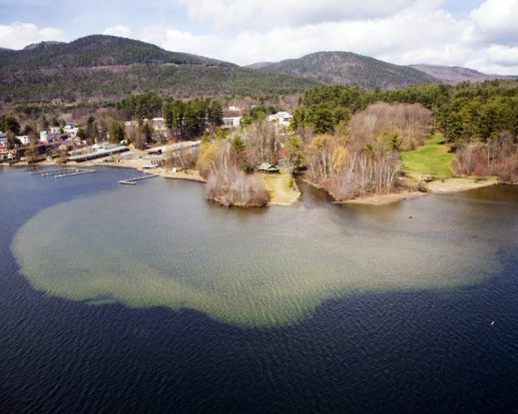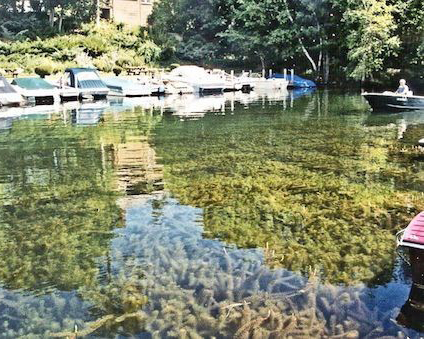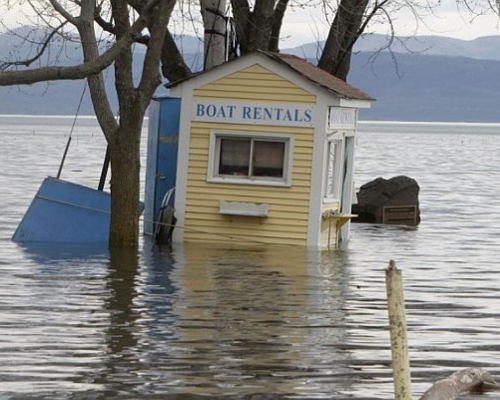 Other Threats
Acid Rain: New Hampshire's lakes are sensitive to acid rain because of their naturally low buffering capacity to neutralize acidity. This is caused by widespread granite bedrock in the state. Acidic waters reduce the number and variety of plants and animals found in lakes. Recent studies indicate that approximately three percent of New Hampshire's lakes, and 10 percent lakes located at high elevations, are acidified. For more information, click here.
To view the "Acid Rain Status and Trends in New Hampshire Lakes, Ponds, and Rainfall" from the New Hampshire Department of Environmental Services, click here.
Mercury in Fish: Mercury is a serious environmental contaminant, negatively affecting wildlife and humans. New Hampshire, like many other New England states, has a statewide freshwater fish consumption advisory due to high mercury levels. Most mercury in New Hampshire's waters probably comes from air pollution that blows into the state from other areas of the country. The mercury eventually ends up in our lakes where animals absorb it. For more information, click here.
Salt: Rising levels of chloride have been identified in New Hampshire's lakes. This is mostly due to the use of road salt in the winter to minimize the build-up of snow and ice on roadways, parking lots, and walkways. Elevated levels of chloride in lakes can be toxic to some plants and animals and can foul drinking water. For more information, click here.
Keeping Lakes Clean and Healthy
Here's the good news! State agencies, statewide and local charitable organizations, and municipalities are implementing a variety of programs and approaches to help keep New Hampshire's lake clean and healthy. You can help, too!