WATERSHED MANAGEMENT
A watershed is an area of land that drains to a lowest common point, like a lake, pond, river, stream, or ocean. Larger watersheds contain many smaller watersheds.
There are eight major watersheds in New Hampshire, and each of these areas is comprised of several smaller watersheds. Each lake has its own watershed that is made up of several smaller watersheds.
For a lake to be healthy, its watershed must be healthy, too. A healthy watershed is one in which natural land cover supports plentiful and clean water, food, and wildlife habitat.
Everyone lives, works, goes to school, and plays in a watershed. What you do in the watershed determines how healthy our lakes are, as well as our rivers and oceans, too!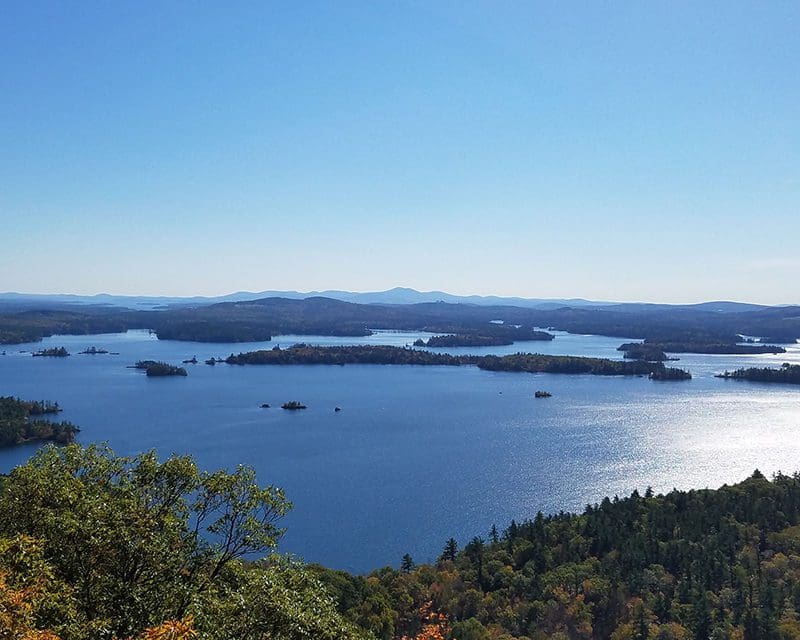 Watershed Management Plans
The New Hampshire Department of Environmental Services' (DES) Watershed Assistance Section works with local groups, other programs within DES, and the U.S. Environmental Protection Agency to improve lake health in the state at the watershed level. DES helps local groups set goals for lake health and helps develop and implement watershed management plans to achieve goals.
To see if a watershed management plan exists for a lake, click here.
For more information about the DES Watershed Assistance Section, click here.
Land Conservation
One way to help lakes stay healthy is to conserve part or all of watershed in a natural condition. Land can be conserved through purchasing it and placing legal development restrictions on it, or by just purchasing the development rights to prevent development. Development can be restricted, while still allowing for certain uses of the property. If you are interested in conserving land, we recommend you work with a local land trust organization to help guide you through the process.
There are several land trusts in New Hampshire. For more information, visit the New Hampshire Land Trust Coalition website—click here.