LAKESMART: A LAKE-FRIENDLY LIVING PROGRAM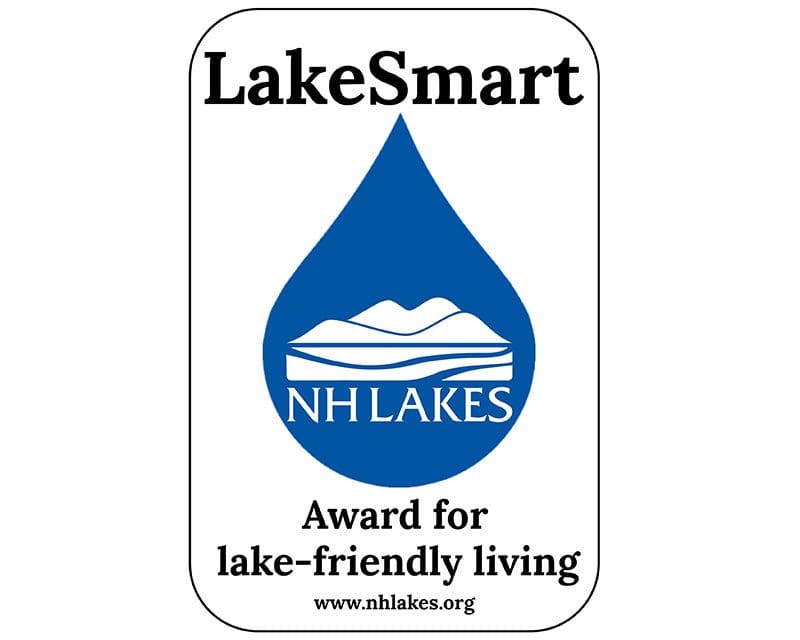 What happens on your property affects the lake—whether you live along the lake or miles from it. Our LakeSmart Lake-Friendly Living Program helps ensure future generations inherit a lake with a healthy future.
LakeSmart is an education, evaluation, and recognition program that is free, voluntary, and non-regulatory. It includes an evaluation process to determine how lake-friendly your property and activities are. The evaluation covers driveway and parking areas, structures and wastewater treatment systems, and yard and play areas. For properties along the water, the shoreline and shallow water areas of the lake are included.
If your property doesn't initially score high enough to achieve LakeSmart status in all areas, you will be provided with lake-friendly living recommendations. Once you have made upgrades, you can take the self-assessment again and request an optional follow-up site visit.
Owners of properties that achieve LakeSmart status in all areas will be awarded with the coveted LakeSmart Award – two LakeSmart yard signs and a dock sign (if applicable). You can help make lake-friendly living the cultural norm in your community by proudly displaying your LakeSmart Award and leading through example and encouraging your neighbors to do the same!
Bring the LakeSmart Program to Your Property
The first step to becoming LakeSmart is to take an online self-assessment survey from the comfort of your home computer. This survey will take approximately 30 minutes to complete and mostly asks simple 'true' and 'false' questions.
Then, you can request a confidential follow-up site visit from a LakeSmart trained evaluator – this visit is FREE and takes about an hour. Having a trained evaluator visit your property puts you on the fast track to becoming LakeSmart. If you do not request a follow-up site visit, you will be asked to submit photos of your property along with your self-assessment.
Click Here to Take the Online Self-Assessment
Preview the survey: To see the survey before taking it online, you can download a pdf of the survey – click here.
Submitting photos: If you aren't requesting an optional follow-up visit from a LakeSmart Evaluator, you must submit photos with your self-evaluation. You can submit photos with the photo documentation form or email photos directly. Find out what photos you will need to submit by downloading the photo documentation form – click here.
If you have problems or questions on this survey or the program, please email lakesmart@nhlakes.org or call 603.226.0299.
Bring the LakeSmart Program to Your Community
Local community groups—like homeowners associations, road and cove associations, and lake and watershed associations—can make a difference by partnering with NH LAKES through the LakeSmart Program.
To find out how bring the LakeSmart lake-friendly living program to your community, contact us—email info@nhlakes.org or call (603) 226-0299.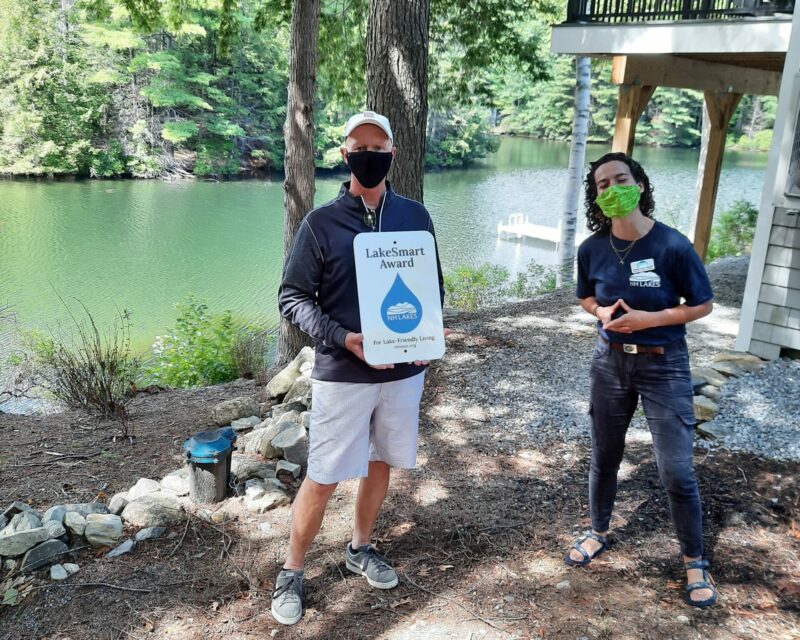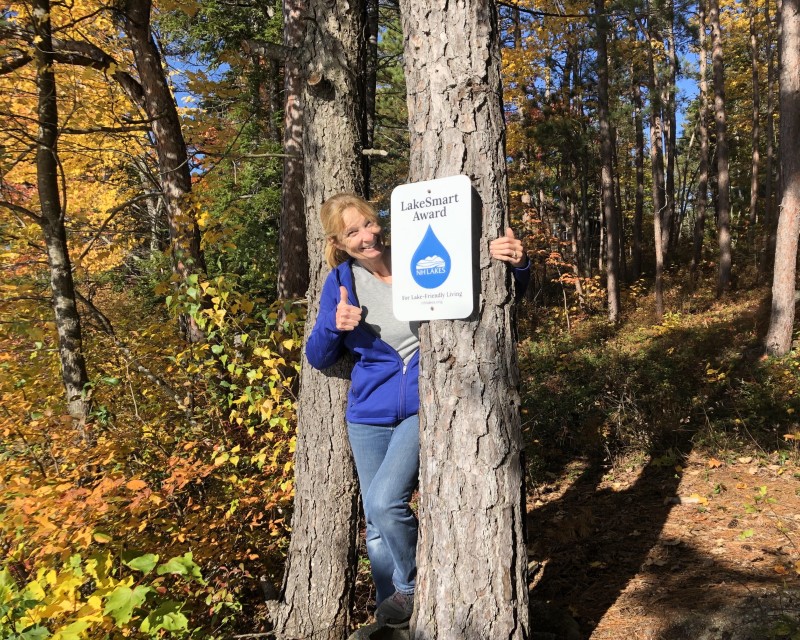 Become a LakeSmart Service Provider Partner
Partner with NH LAKES and show that your business understands the value of clean and healthy lakes to our environment, our personal well-being, and our New Hampshire communities and economy. Property owners throughout the state need YOUR help to live in a lake-friendly way.
Your participation in the LakeSmart Service Provider Partner Program will increase your brand recognition, drive customers to you, and result in increased sales for your team! Lake-friendly living is good for business, and good for New Hampshire's residents, visitors, and the environment, too! To find out more – click here.
The following service providers are invited to apply to participate in the LakeSmart Service Provider Program:
Architects & General Contractors & Homebuilders
Banking & Lending & Estate Planning Institutions
Drinking Water & Wastewater Service Providers
Landscaping Service Providers & Suppliers
Marine Contractors & Marine Sales
Realtors & Property Rental Agencies
To see a list of our LakeSmart Service Providers, click the button below.
LakeSmart Service Providers
The application period for 2021 is now closed. Those interested in the program can find out more below:
LakeSmart Service Provider Partner Program Flyer – click here.
LakeSmart Service Provider Partner Program Overview – click here.
Contact us at lakesmart@nhlakes.org or 603.226.0299.
Lake-Friendly Living Resources
Knowing where to find reliable and accurate information to help you with LakeSmart lake-friendly living projects on your property and in your home can be daunting. That's why we've compiled a resource library to help you along the way!
LakeSmart Resource Library
In addition to these great resources, you can find additional information in our Article and Video Library.
Lake-Friendly Living Webinar Series
Whether you live along a lake or far from the nearest waterbody, if you maintain a household, yard, gravel road or driveway, or septic system, this webinar opportunity is for you! We've pulled together a few experts who shared their time and tips on how to live in a lake-friendly way—all to help keep the lakes you love, clean and healthy.
The "LakesSmart Lake-Friendly Living" webinar series was kicked off with five webinars in spring 2020. Click the button below to view the slides or watch the recordings:
Lake-Friendly Living Webinar Series
And, stay tuned. We may add to this series at some point!