WATER QUALITY
There are many programs that collect information on lake water quality to determine the health of our lakes. Below is a listing of some of the programs and links to summary reports.
Acidified Lakes
For a listing of acidified lakes in New Hampshire, click here.
Bacteria in Public Swimming Areas
The New Hampshire Department of Environmental Services' (DES) Beach Inspection Program monitors nearly 170 public beaches on a monthly basis during summer. Biologists collect water from swim areas to test for bacteria levels. When bacteria levels are high, an advisory is issued to notify the public.
For current advisories, click here
For more information, click here.
Harmful Algal Blooms (Cyanobacteria) in Public Swim Areas and Lakes
Cyanobacteria blooms impact the recreational use and the safety of lakes and quality of drinking water. Commonly referred to as harmful algal blooms (HABs), these events often release toxins into the water.
For current advisories, click here
For more information, click here.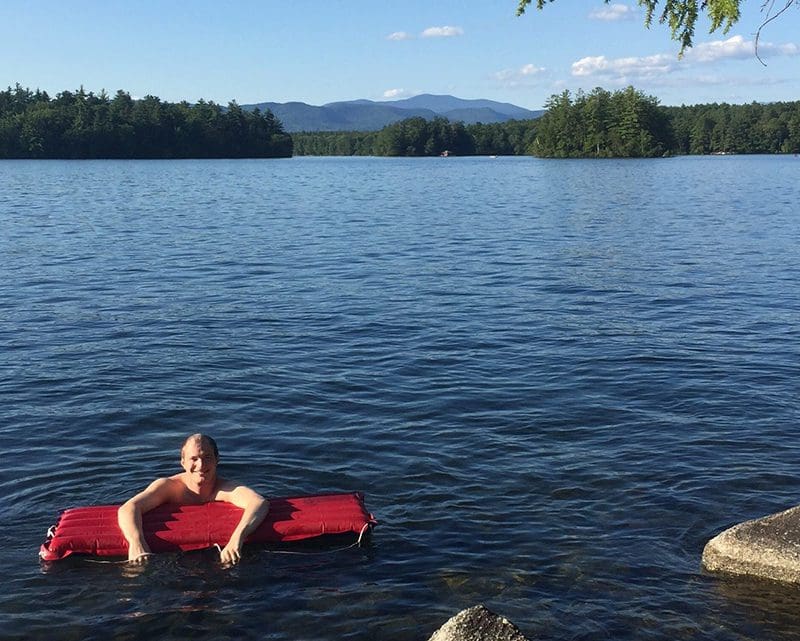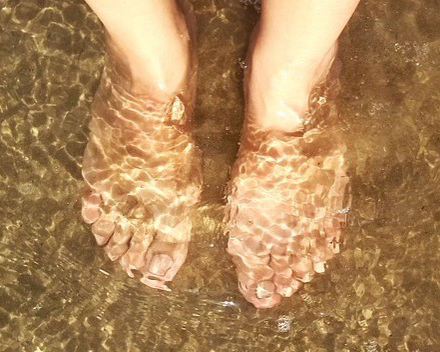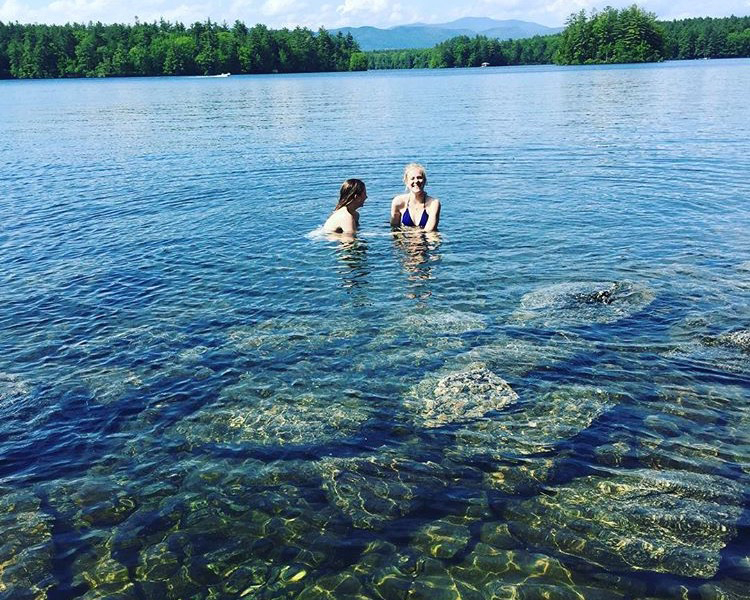 Lake Health Assessment Studies
Lake Trend Report: DES is responsible for monitoring and reporting on the condition of the state's surface waters. One component of this strategy is to provide regular
reports on the status and trends of water quality conditions, including the Lake Trend Report released in 2020. This document provides a brief summary of that reports' findings, click here.
Baseline Studies: DES monitors nearly 800 lakes on a rotating basis to assess general lake health. To access the information (including lake size, depth, and clarity information), click here.
Volunteer Lake Monitoring Programs: Two statewide programs train volunteers to collect routine information about lake health. Volunteers collect information from hundreds of lakes each summer, supplementing the efforts of lake biologists. To see what lakes are monitored and to read the most recent summary reports for each lake, visit the links below.
New Hampshire Department of Environmental Services Volunteer Lake Assessment Program 
University of New Hampshire Cooperative Extension Lay Lakes Monitoring Program
Lake Health Reports to Congress
Every two years, states are required to provide a report to Congress on the health of their waters. New Hampshire's lakes are assessed to determine if they are healthy enough to support swimming, boating, and aquatic life. For more information, visit the DES website—click here.
Lake Information Mapper
DES hosts an interactive online map providing information on historical and current lake health data. You can zoom in and click on the lakes you are interested in to get information. To see the map, click here.
Mercury in Fish Consumption Guidelines
For mercury fish consumption guidelines in New Hampshire, click here.