JOHN F. MORTEN AWARD FOR EXEMPLARY LAKES STEWARDSHIP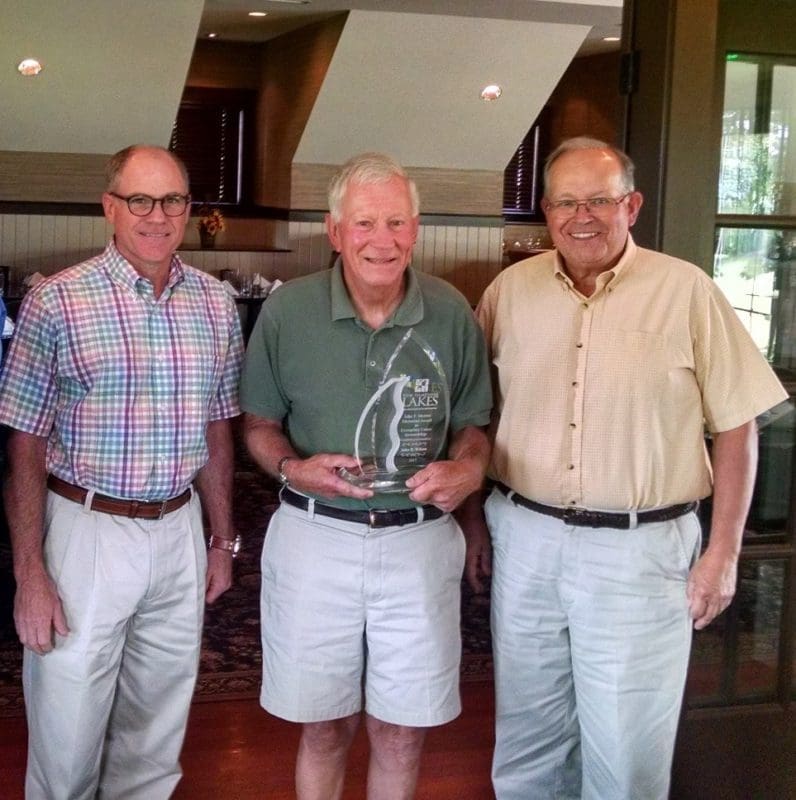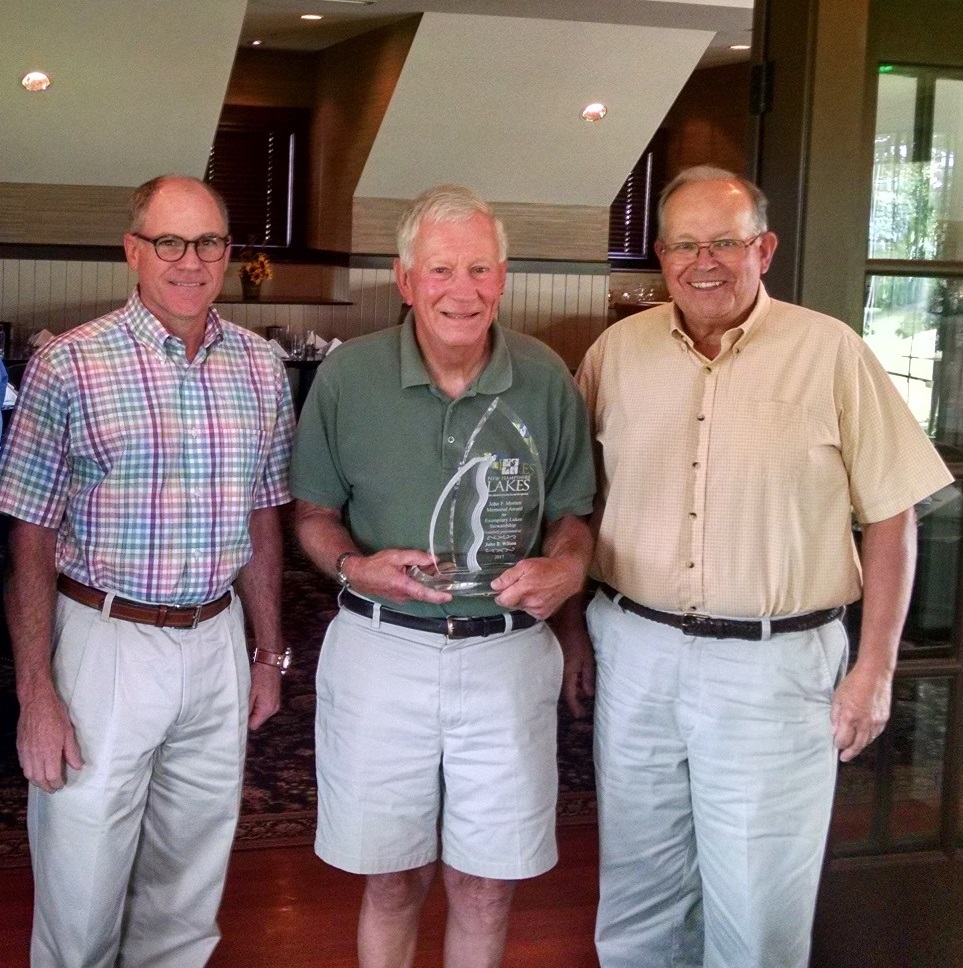 In September 2002, a special award was created in honor of the late John F. Morten (1914-1989). It was Mr. Morten's lifelong work, giving generously of his time, talents, and financial resources to help protect New Hampshire's lakes and ponds that he loved so much. He was a person who made things happen—at once the creative idea man, leader, and activist who was organized, determined, and persistent in the achievement of any task. It is in tribute to his vision, dedication, commitment and vigor that NH LAKES established the John F. Morten Memorial Award for Exemplary Lakes Stewardship.
Call for Nominations
The nomination period for the 2023 John F. Morten Memorial Award closed on May 1. Thank you to everyone who submitted a nomination – a record number of individuals were nominated this year! The 2023 recipient will be announced in July or August.
The eligible candidate(s) should possess any one or several of the following characteristics:
Exemplify the values, commitment, and hard work that John Morten brought to the cause of lake protection
Serve as a model of an exemplary lake steward by the way they live and act
Unselfish giving of time, talent and/or treasure to protect New Hampshire's lakes and ponds
Notable achievements as a practicing lake educator
Manifested vision and foresight in developing long-term solutions to long-term problems related to New Hampshire's public water
(Please note that current NH LAKES Board Members and Staff are not eligible to be nominated for the award.)
John F. Morten Award Recipients
2002   State Senator Carl Johnson (Meredith)
2003   Laura and John Nichols (Wolfeboro)
2004   Nancy Earle (South Conway)
2005   William B. Martin, Jr. (Enfield)
2006   W. Wallace Francis (Nelson)
2007   Courtland Cross (New London)
2008   Hallock Richards (Moultonborough)
2009   Philip Parsons (Sandwich)
2010   Shirley and Glyn Green (Enfield)
2011    John ('Jack') Sheehan (New London)
2012   Richard ('Dick') Clayton (New London)
2013   Tom Duffy (Nottingham)
2014   Marge and Dave Thorpe (Meredith)
2015   Robin Loveland (Antrim)
2016   William (Bill) Schroeder (Windham)
2017   John B. Wilson (New London)
2018   Midge Eliassen (Sunapee)
2019   Mark Lorenze (Franklin)
2020  Ted Kramer (Silver Lake)
2021   Ann Scholz (Northwood)
2022  Joseph Farrelly (Deerfield)
REVEREND SIDNEY LOVETT MEMORIAL AWARD FOR EXEMPLARY LAKE ADVOCACY
NH LAKES created a special award early in 2022 to honor of the late Reverend Sidney Lovett (1928 – 2021), who served many as a pastor, politician, and an environmentalist.

Sid served as the Chair of the NH LAKES Board of Directors in 1993 and 1994 and was recognized as an honorary board member thereafter. He served five terms in the New Hampshire House of Representatives and sat on the Resources, Recreation and Development Committee where he advocated for New Hampshire's lakes—including his beloved Squam Lake. Earlier in his career, he served on the inaugural board of the United States Institute of Peace.
It is in tribute to Sid's enthusiasm for education, politics, and the environment, his kindness, and his unparalleled ability to connect people that NH LAKES has established the Reverend Sidney Lovett Memorial Award for Exemplary Lake Advocacy.
Call for Nominations
This award will be given by NH LAKES every two years to recognize an individual who exhibits extraordinary and selfless service at the local, municipal, and/or state level, bringing people together to advocate for the conservation and protection of New Hampshire's lakes.
The Reverend Sidney Lovett Memorial Award 2022 nomination period has closed. Nominations for 2024 will open in fall of 2023.
(Please note that current NH LAKES Board Members and Staff are not eligible to be nominated for the award.)
Reverend Sidney Lovett Memorial Award for Exemplary Lake Advocacy Award Recipients
2022  Representative Suzanne Smith (Hebron)