Cyanobacteria are some of the earliest inhabitants of our waters and they naturally occur in all of our lakes, usually in relatively small amounts. However, when nutrient pollution increases in our lakes, the amount of cyanobacteria increases in our lakes. 
New Hampshire's lakes have seen a record number of toxic cyanobacteria blooms for the past three summers. These blooms can produce toxins that make people, pets, and wildlife sick.

What does a bloom look like?
When present in low numbers, cyanobacteria can't be seen with the naked eye and they typically do not cause problems. But, when the perfect storm of l "bad conditions" come together—such as a period of heavy rains followed by a few days of sunny, warm weather— cyanobacteria blooms may occur in our  lakes. 
When blooms are discovered, they are usually found in cove areas or along the windward shoreline of a waterbody. The surface of the water may look like pea soup or antifreeze, or like someone dumped greenish-blue paint into the water. Some blooms can have a cloudy white appearance, or look like little yellow fuzzy balls. Alarmingly, we're seeing and learning about more and more types of cyanobacteria each year.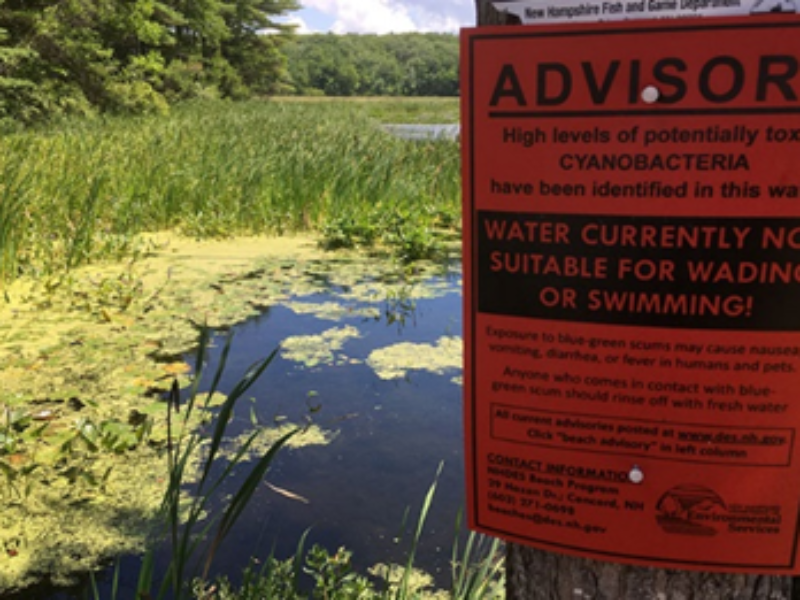 Sign-Up for Cyanobacteria Advisories
The New Hampshire Department of Environmental Services posts public health advisories when fecal bacteria or cyanobacteria counts at public beaches are higher than the state standards.
Sign up for Beach and Cyanobacteria Bloom Advisory Newsletters here:
Map and list of advisories
If an area is posted for a cyanobacteria bloom, DES will continue to retest the area. They will remove the advisory when the bloom no longer is present. This may be as short as a day or two, or several weeks. Every bloom is different—we just have to let nature take care of it. At this time, there are no readily available tools to deal with active blooms.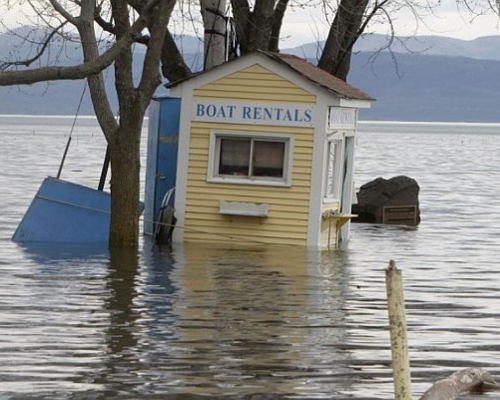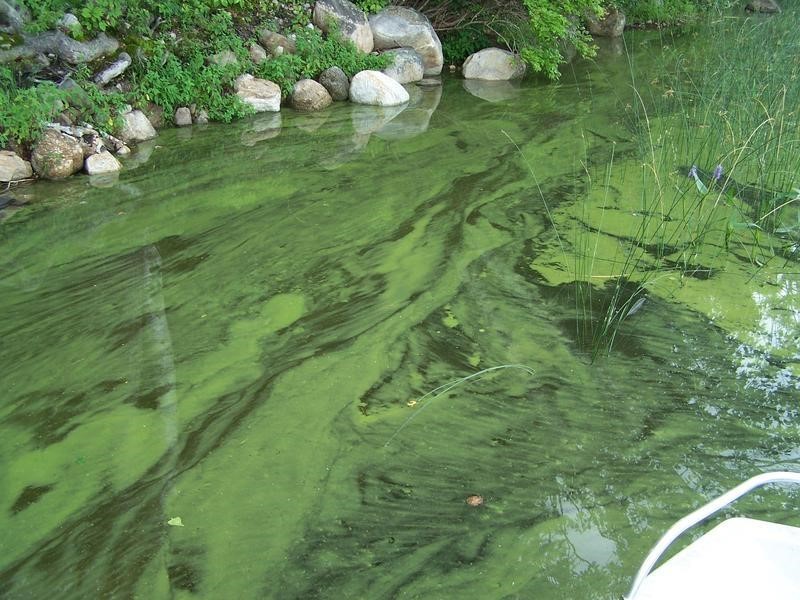 Download our infographic on how to help prevent cyanobacteria blooms in New Hampshire waterbodies. 
Other Threats to Water Quality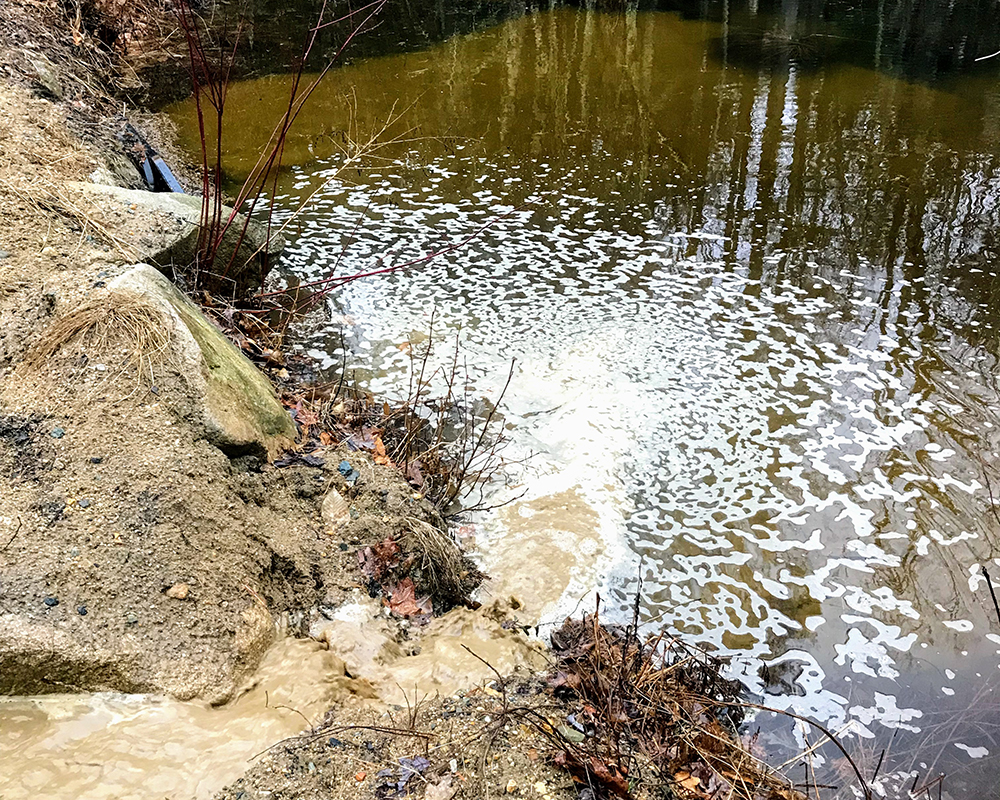 The water quality of a lake is primarily determined by what flows into it from the surrounding landscape (the watershed).
Invasive species are organisms that thrive in an area where they did not naturally develop and that cause harm to the economy, environment, or people. Learn more about the species we are most concerned about and what you can do to prevent them!