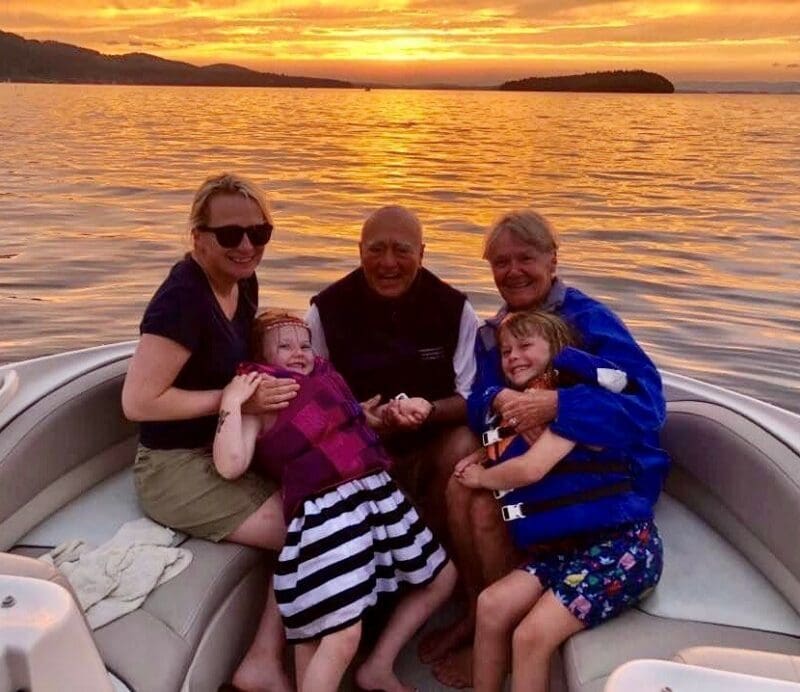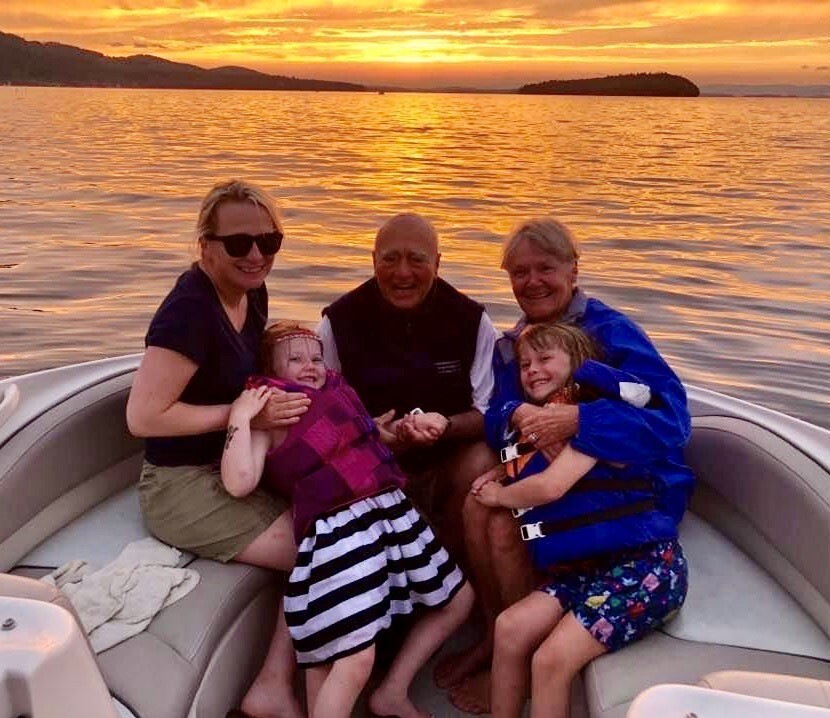 When you demonstrate your love for the lakes of New Hampshire by making recurring monthly gifts in support of their care, you become a Lake Keeper. You will join with hundreds of others who understand the lakes we all love can't take care of themselves.
Pam has been a Lake Keeper since 2016. "Our property is on an island. We know everything we do here on the island directly affects everyone else on the island. There's a real communal spirit—all for one and one for all."
Pam says being a Lake Keeper has that same feeling. She knows she is doing something, every month and all year round, for all of New Hampshire's beautiful lakes. She understands how important it is for everyone who cares about New Hampshire's lakes to do something meaningful to care for them. For Pam, making recurring monthly donations is a simple step she can take to do just that.
"And, I know I am not alone," Pam says. "I know there are many others doing the same thing and together we make a BIG difference."
As a Lake Keeper,
you will help make sure all of our lakes have a voice at the State House;
you will help property owners learn simple and important things they can do on their property to live in a lake-friendly way; and
you will ensure there are Lake Hosts greeting the boating public at boat ramps around the state—to provide complimentary boat inspections and to teach people to clean, drain, and dry their boats and prevent the spread of invasive plants and animals;
Why give monthly?
It's flexible. You can increase, decrease, or cancel your monthly gift at any time, without obligation.
It's convenient. No deadlines to remember, no check to write.
It lets you turn your love for New Hampshire's lakes into action. Your monthly gift gets turned into practical solutions for restoring and preserving New Hampshire's precious lakes.
It's effective. Recurring gifts are more efficient so more of your support goes to protecting New Hampshire's lakes.
Just a few ways we thank our Lake Keepers:
Every Lake Keeper receives a Lake Keeper tote made here in New Hampshire from 100% from recycled plastic.
Every Lake Keeper receives Lakeside, our quarterly print newsletter in their mailbox.
Your recurring gift is paid automatically each month with a deduction from your checking account, credit card, or debit card. Your support will be ongoing, providing uninterrupted investment in the care of New Hampshire's fragile lakes. You can change or stop your donation at any time.