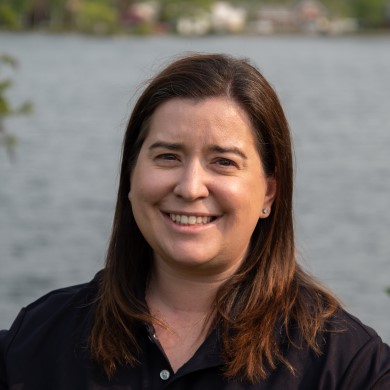 Donor Relations Coordinator
After completing a degree at the Florida Institute of Technology, Erin worked in the education department of the New England Aquarium before joining NH LAKES in 2014. She brings many years of database management and administrative experience, as well as a passion for the conservation of lakes and oceans, alike. As the Donor Relations Coordinator, she is happy to have her work contribute to keeping New Hampshire a beautiful place to live, one lake at a time.
A native New Hampshirite, Erin fell in love with all things water during yearly family vacations to Newfound Lake and Salisbury Beach. Her very first kayak paddle trip was at NH LAKES' 2014 Raft-a-palooza, where she was part of the team that captured the Guinness World Record for the largest simultaneous launch of canoes and kayaks—she hasn't stopped paddling since! While not in the office, Erin enjoys spending time with her family, playing cards, swimming, having impromptu conservation conversations, organizing things, and, of course—paddling!