Vote Like Your Lakes Depend On It
Throughout the legislative session and during biannual election seasons,  your lakes need you to give them a voice at the State House. Even if you don't vote in New Hampshire, with YOUR help, we can ensure that clean and healthy lakes are a priority issue for elected officials.
New Hampshire is home to some of the cleanest and healthiest lakes in the country. But, they're becoming sick and degraded before our eyes. They're under serious threat from invasive species, toxic cyanobacteria blooms, polluted runoff water, failing septic systems, climate change, and more.
Our Lakes Need Your Help!
Our lakes need a group of informed and active citizens giving our lakes a voice at the state and local levels. And, we need a coalition of concerned and supportive leaders to initiate, support, and protect lake-friendly policy at the state and local levels.
You can help build a bipartisan coalition of lake-friendly legislators and municipal officials.
You can help educate all legislators, no matter their party, and whether or not you vote in New Hampshire, on the following issues related our lakes:
• Recreation
• Economic Impacts
• Public Health
• Natural Values
Resources to help you along the way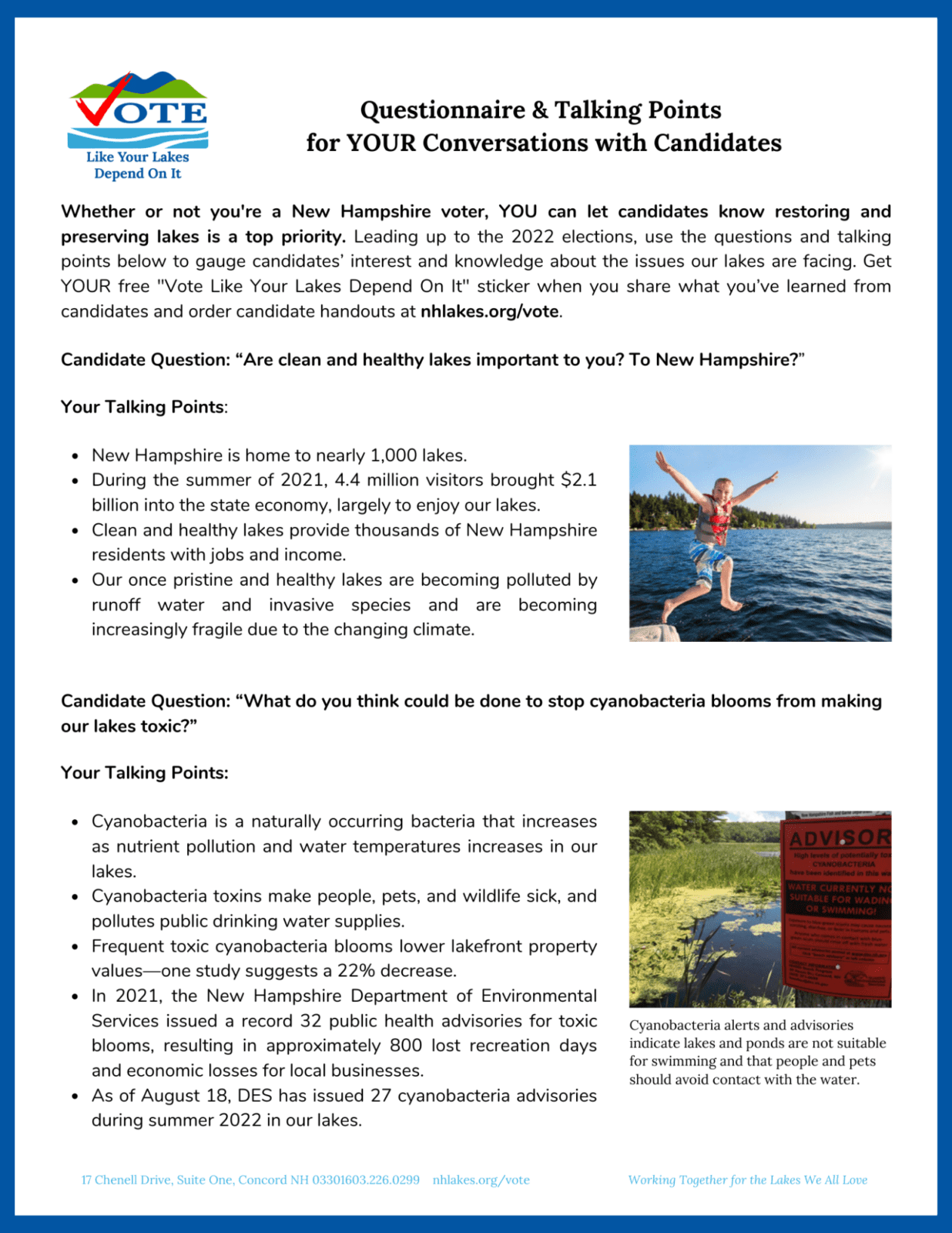 Questionnaire and Talking Points for YOUR Conversations with Elected Officials:
Throughout the legislative session, print out this questionnaire and use it as your guide when you meet with state and local leaders. The questions will help you to gauge elected official's  interest and knowledge about the issues our lakes are facing. And, the talking points will help you tell them how important our lakes are.
How to find a State Legislators:
Want to know who your candidates are? Follow the link to Citizen's Count to discover candidate profiles, issue positions, contact information, and so much more.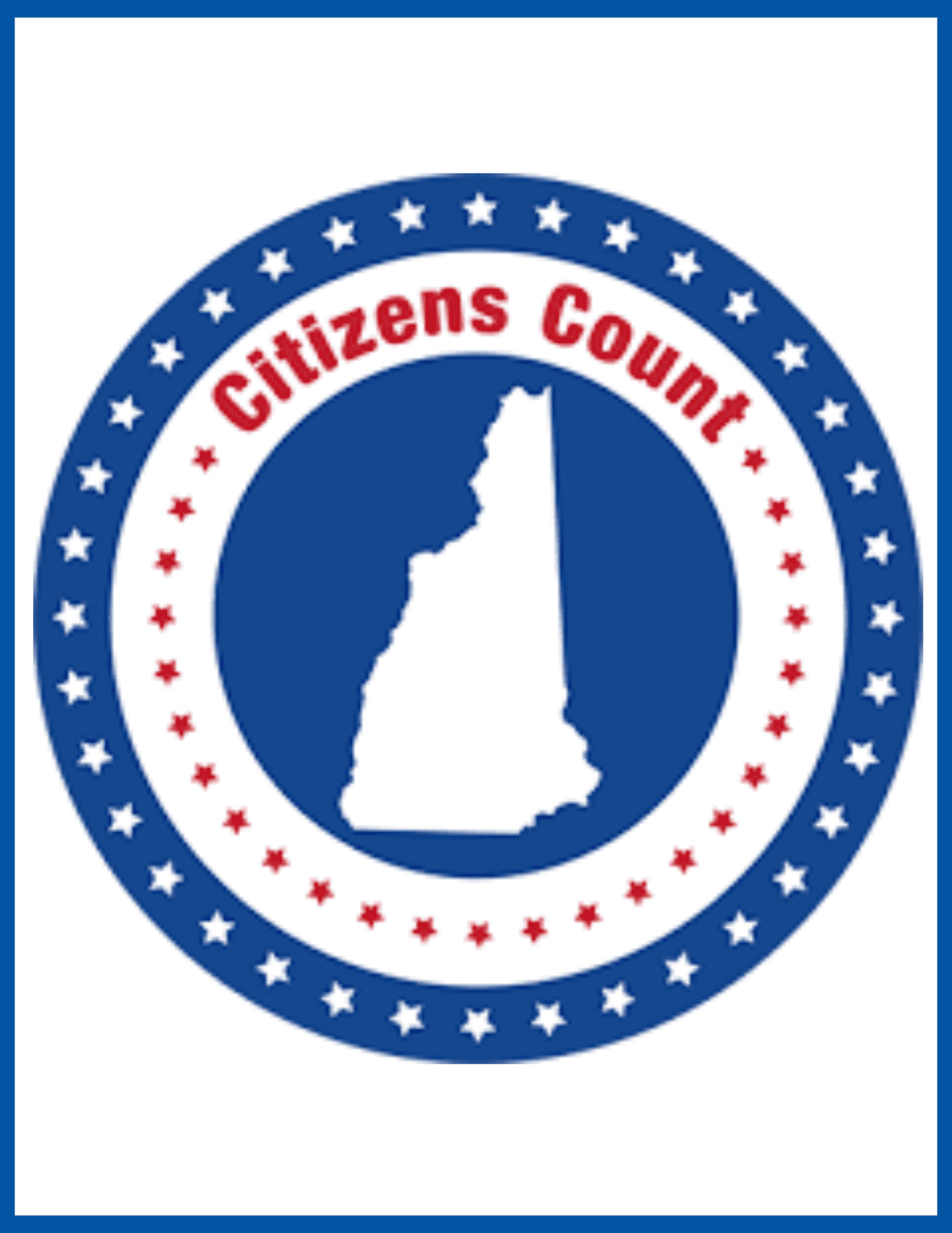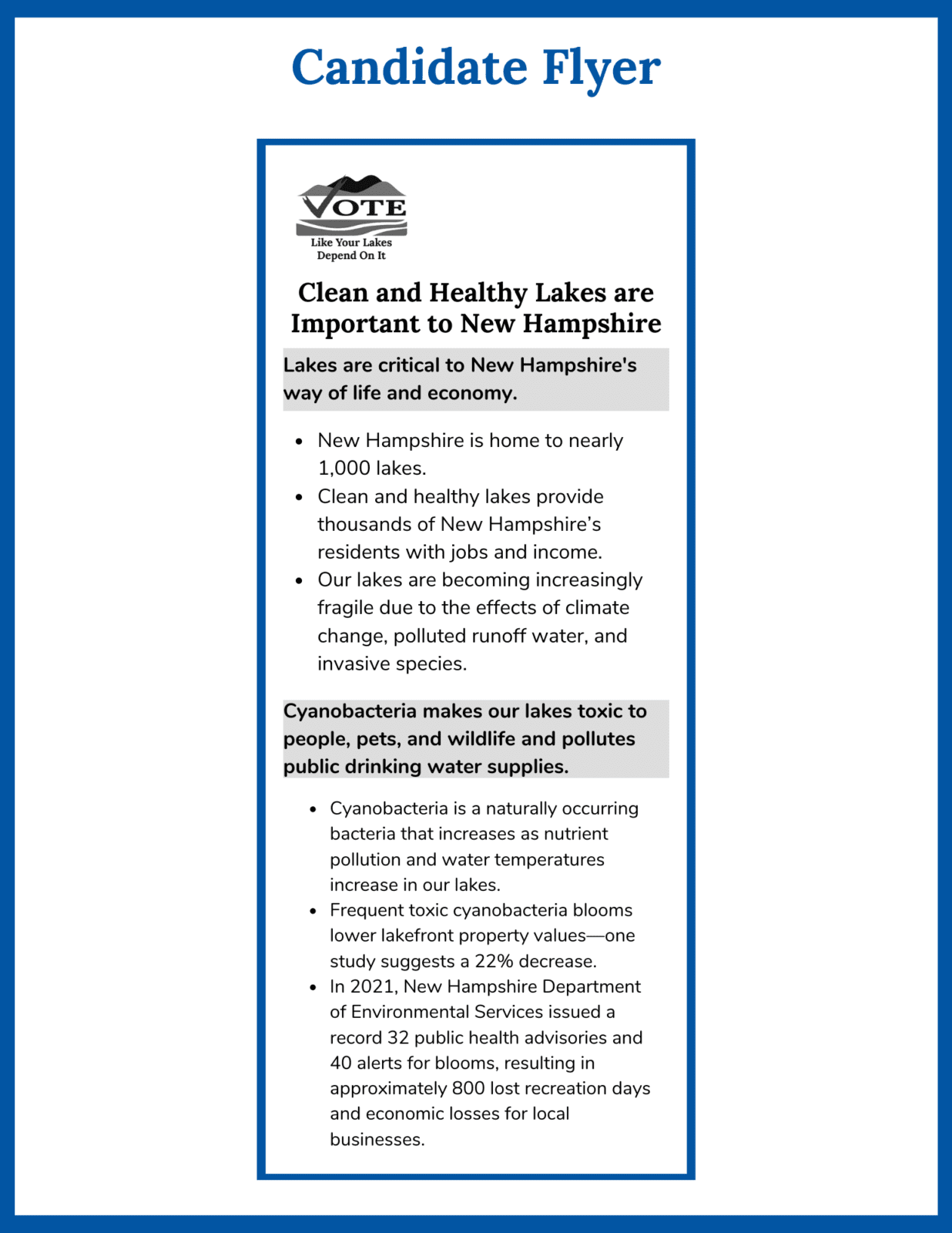 Planning to chat with a candidate? Get copies of our Candidate Flyer to give to candidates when you talk about how important clean and healthy lakes are to New Hampshire.
This effort is proudly supported by NH LAKES' partner organizations:
Lake Opechee Preservation Association
Lake Winnepocket Conservation Association
Tucker Pond Improvement Association