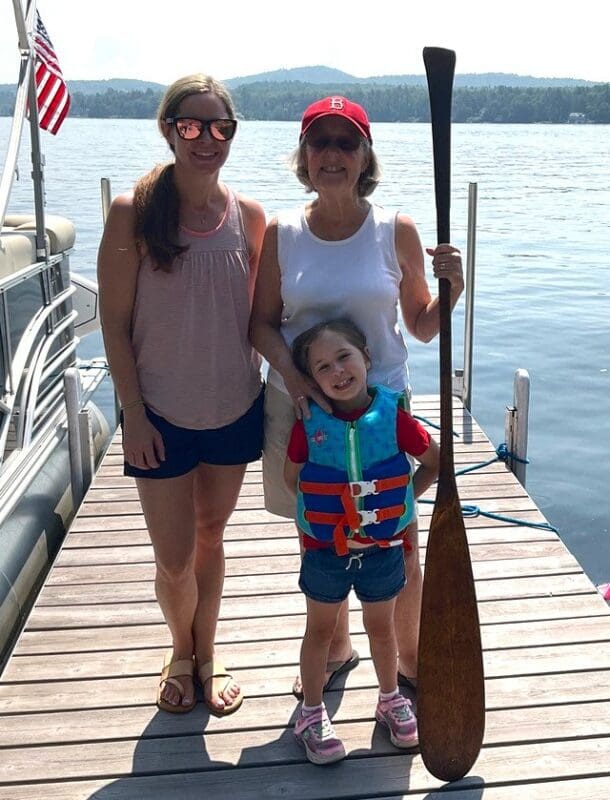 Pam Walton grew up visiting Spofford Lake during summers as a child, learning to paddle a canoe—one of her favorite activities. She always knew she would have a home on the lake someday.
"My favorite place in the whole world is to be on the porch of my family home," Pam told NH LAKES. "My dad loved Spofford Lake, and we would sit on the porch and look out on the island and watch the moon rise together."
Spofford Lake is in Pam's blood. It's important to Pam and her husband, Ken, that their family home on Spofford stay in the family. They plan on passing down not just the family home, but the tradition of caring for the lake their family loves.
The lake hasn't aged as well as Pam would have hoped. "I used to be able to see schools of fish and rocky lake bottom," she explained. "Now you're lucky to spot a few fish, and the bottom is covered with silt." As the water clarity decreased, Pam took action.
"Ours was the first LakeSmart property on Spofford Lake. The LakeSmart program was a great experience. We learned what plantings to use, and the easiest thing we could do was actually nothing at all!"
Through the LakeSmart program, Pam learned that allowing the grasses and vegetation along the shoreline of her property to grow naturally without mowing or attention would grow deeper roots and stabilize the shoreline. Easy as pie!
But Pam knew her beloved lake needed more. "Getting a community-based watershed management plan is key," Pam advised. "And, it's essential to have a lot of individuals and organizations working together to benefit the lake's water quality."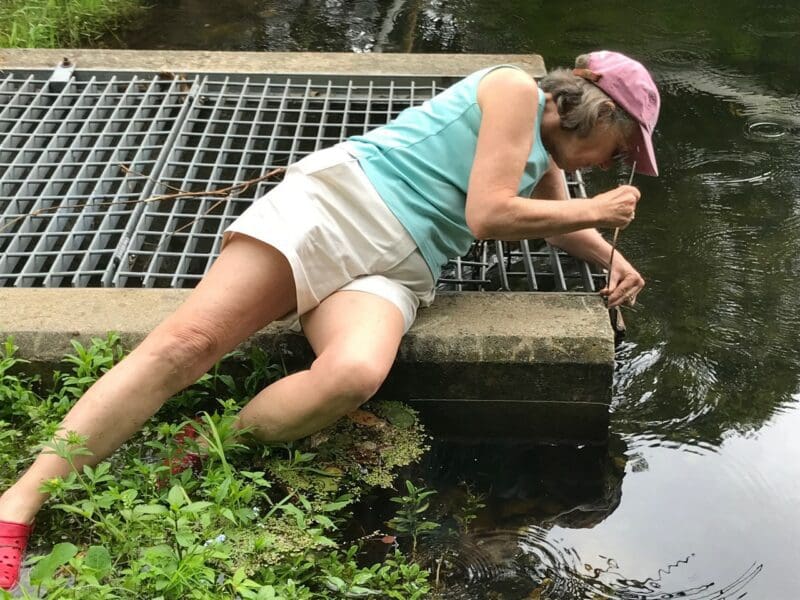 Working with her community organizations, Pam is a Lake Champion, not just for Spofford Lake but all our lakes. "The beauty and love for this lake will live on in our daughters and grandchildren for generations to come," Pam said. Thank you, Pam, for being a Lake Champion!
Join Pam and become LakeSmart! Get your custom plan for lake-friendly living here.