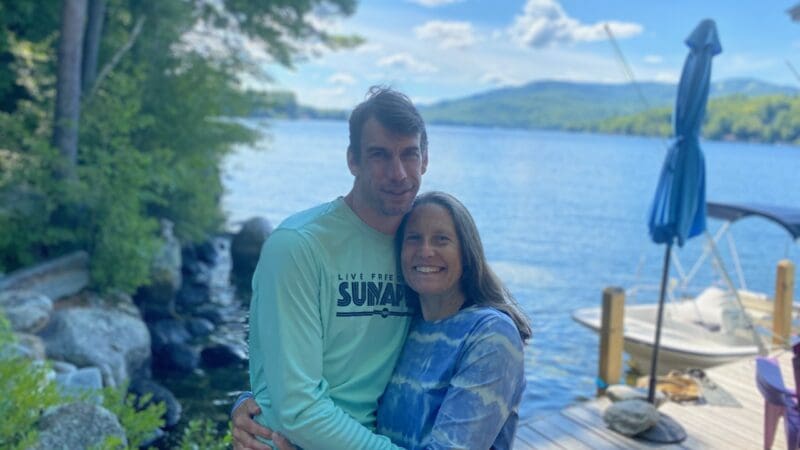 Matt, Danielle, and their children travel from Maryland to spend time with family at Lake Sunapee every summer.
They are concerned about the health of New Hampshire's lakes, especially unwanted plants and animals, and of course, toxic cyanobacteria. They wanted to do something to make a difference.
So, when they heard about the NH LAKES vehicle donation program as a way to contribute financially to protecting lake health in New Hampshire, they knew they had to get involved. Matt and Danielle decided to donate their well loved, but little-used minivan and help restore lake health all across the state. 
"The donation process was easy for us. We wanted to help make a positive difference in the health of New Hampshire's lakes."
Do you have an old boat, car, truck, motorcycle, RV, trailer, or camper that you don't need anymore? Donate it NH LAKES and restore lake health in New Hampshire!
Turn your old boat or car into lake conservation. Donating is easy and convenient. All you have to do is fill out the online vehicle donation form at nhlakes.careasy.org or call one of our friendly Donor Support Representatives toll-free at 855-500-RIDE (855-500-7433). Pick up is free and the donation will receive a receipt for your charitable donation.